Everything we do in designing our platform is with the overall aim to minimise duplication of effort (generally unnecessary costs) and maximising consistency, efficiency and scalability. To do this we start with the data structures, information designs and systems organisation, that gives our brand content assets consistency, authority and genuine utility.
Be lazy and get more done
We obsess over avoiding re-inventing wheels that are already more than adequate [1], and look to stand on the shoulders of existing giants [2] with our choices.
We believe in aligning ourselves with platforms that have the same ethics (Proudly Open Source among others) that we have or aspire to, to free our focus for the uniqueness of each brand we work with.
Towards this aim, we have always used software and technologies built by many thousands of people before us, that were kindly thinking of solving our needs before we had even had a particular problem (we say, efficiency-opportunity) to solve.
Agile project management software
One specific area that is very important to all software development teams, and is gaining growing awareness in all information, systems, and other types of collaborative industries, is project and task management software and systems.
In our case, our systems are essential for linking to the code we write, to the communications we have on all technical levels – this is all then available as a complete communication threads for a wide variety of audiences.
Absolutely everything we do is categorised, searchable and has a complete record of all conversations and activities. This results in all knowledge and experience being available to any one person that needs to know the history and status of absolutely anything in any of our many projects.
After starting, back in the nineties with simply very long email and document multi-level bullet-lists threads and spreadsheets, we then discovered the brilliant Mantis Bugtracker in 2002, then we moved to Atlassian JIRA in 2006, and finally we are now huge fans and supporters of GitLab since 2017 – and it's impressive, we wished we'd had it from the beginning!
Of course, as almost all developers do, we also all use GitHub extensively – but since discovering GitLab, we think you may find, as we have, that it truly is showing what is possible with a full-open-source, accessible and inclusive philosophy.
Project management software isn't just for the techies
And please, please don't assume these are *techie* platforms that no-one outside the development team would be interested in – that is simply not true, and a huge opportunity loss from having a closed mind to their immense value for getting things done in a world long on expectations and short on time.
The best project management software systems are complete, granular and infinitely scaleable support systems for an entire brand. Ours are certainly used and enjoyed by every single person and department in our own team – and there is simply no role that is above or below these critical views on the continuous development of any reasonably sophisticated brand.
This becomes especially important when you grow beyond a one room or location operation – so they are a fundamental part of the platform we offer, already chosen and recommended for you from one of the many we researched and tested over many years.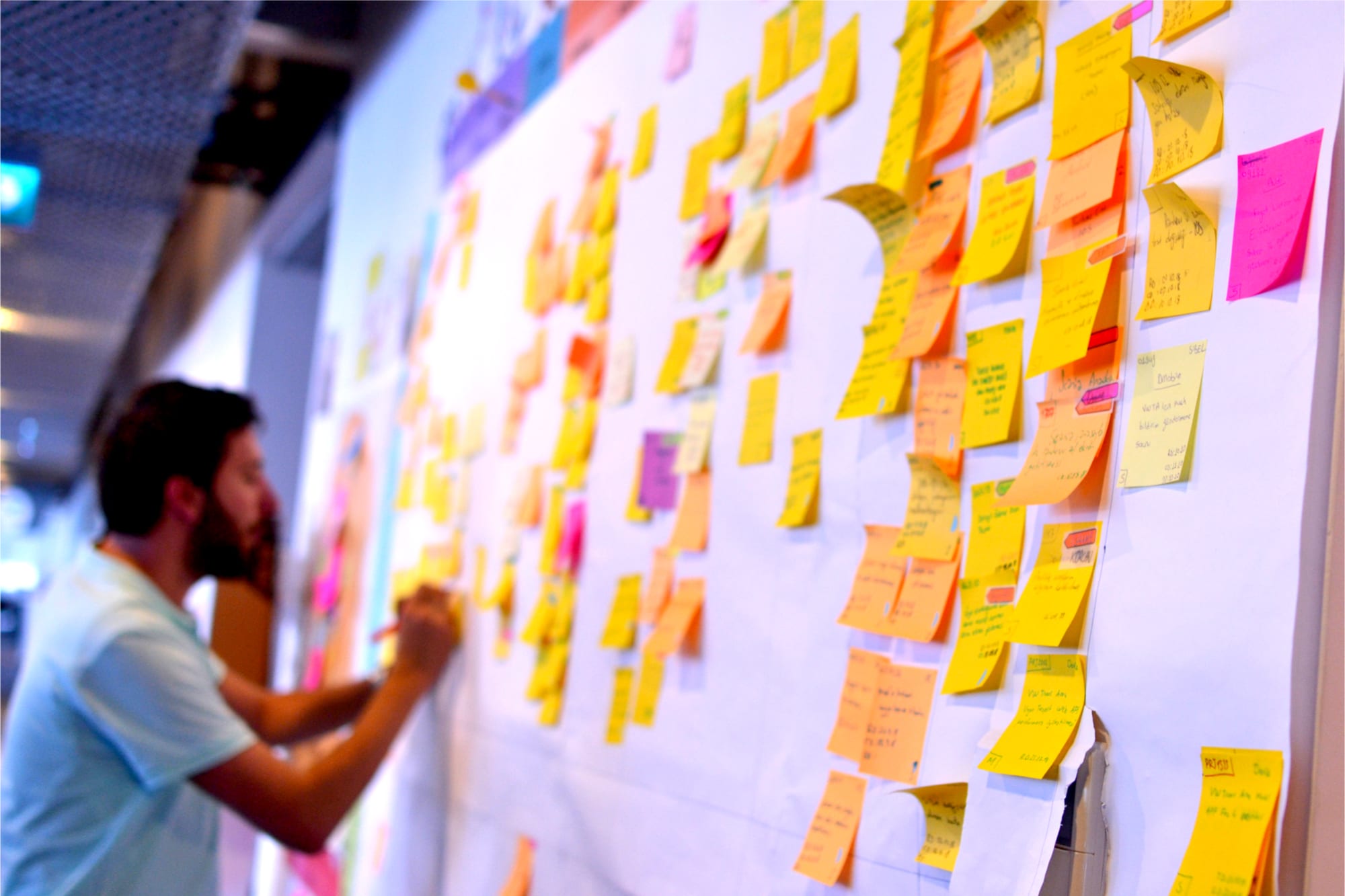 Multi-location and remote team collaboration
The standout feature that we relate to with GitHub, GitLab and WordPress is that they are primarily remote-team organisations – in that the vast majority of their teams work from home-offices or share workspaces.
We just don't need big corporate offices, campuses, physical meeting rooms, server rooms, phone systems, car parks, and all the other high overheads that come from businesses that are still trying to contain their digital operations within physical limits of their production offices and location.
We see physical location restrictions for information services as a mindset limitation of the pre-internet management's preference for seeing it as *easier* for teams to be within walking reach, and at their beck & call – perhaps for having many meetings to look busy or avoid documenting requests and responses. However, the modern skilled information workers are generally self-sufficient – and actually just need freedom to concentrate and self-develop with trusted mentorship and collaboration from their experienced colleagues.
Managers nowadays need to work for the skilled creators and fee-earners to enable them to focus on the quality of their creations – somewhat as team personal assistants, distraction removers, problem researchers and front-line communications mediators – to protect their teams from unaccounted requests, distractions and queue-jumpers (you know the type of client's where everything is urgent, a favour, or expected without question or cost).
The most important part of this for us, isn't just eliminating commute time and cost wastage – but removing the borders and barriers to the highly-skilled talent that we all need and now can enjoy working with around the world.
Written communication increases standards
The bar for managing a remote team is significantly higher because almost all communication must be written or recorded and transportable.
Written communication requires a greater focus of the mind for quality and reach because you can't just say whatever comes into your mind as it does, you have to be prepared to be quoted back to yourself at any time for any reason with a simple copy/paste or link to your words.
In our case, the focus on what we write is a great thing because the higher standards we need for written communications become habitual for everything we produce internally and publically.
Use documentation templates from those that have done all this before
The most significant brilliance, that we love the GitLab team's courage and determination for creating and sharing, is their open-source approach to company documentation through the publically available GitLab Handbook, GitLab Company and GitLab Strategy.
This forms one of the most significant inspirations and basis for our own Brandlight Documentation, Brandlight Information and Brandlight Help pages – all designed to be shared with you in your own Brandlight International Ecommerce platform to use and evolve with us, or use for inspiration as the basis for creating your own versions.
Just seeing all those links and words, you can imagine the immense amount of work that every brand needs to do just to start and build that library of information for everyone your work and communicate with.
Hopefully you will see the extraordinary value that we aim to give with our platform to jumpstart, bootstrap and organise your needs before you've even thought of them.
We aim to free your time from creating all the immense documentation needs and expectations all modern brands, and start with confidence that you have a broad network invested in growing and maintaining all the important documentation with you, without all the costs you'd have to create all this from nothing.
Effectively, we share with every Brandlight client a copy of our organisation – so, if you like us, and what we do, you can be everything we are as well as everything you are and more.
Truly, we all win when we make collaboration an integral part of all of our systems designed in from the beginning!
Mentors, not managers
As an aside, in our team, we also have no "managers" in the traditional sense – but we still do have senior roles – however, we have a preference for the term "mentors" as a more useful synonym that sets the expectations for expertise, support, guidance and being an expert, before trying to *manage* those that should be quickly outgrowing one's own prior experience.
Why even bother writing all this?
Quite simply, experience tells me, time and time again, that so many problems come simply from the natural initial fears for learning new things – but we have just been such significant beneficiaries of having an open-mind and appetite for solving problems with technology – that I just truly want to eliminate these fears for the greater good of everyone I have the privilege to share a conversation with.
Ultimately, the better organised all of our partners, clients and team – the more we can create – which is the greatest satisfaction for us in having an ability to add value to our world in the short time we have here.
I truly do not recommend anything that we haven't tested and made work for our entire team first – and do not take lightly the time and money costs of researching these things, or the consequences of committing to them with respect to your valuable time.
It is only ever after we are happy with our own choices that I share them for your further review – and hopefully saving you all the time we put in to the journey we had to take before we had this experiences and guidance to make us time-efficient by design.
Although, we'll still always checkout a few alternatives from time-to-time, and recommend you do too, being mindful of marketing-hype over value, and substance from genuine existing users – and because we like to know all the options to be confident our decisions will look after us, after-all we make all commitments expecting to be happy living with them for as long as possible.
So, hop on, the giant's have an amazing journey to take you on, with some awesome views to share…
Footnotes & References