Who are we?
Cheap we are not, you can try your luck with Upwork for that, and more-than-likely pay with your time instead.
Proven and experienced code-profiling and optimisations experts we are.
It cost us 100 times more, and many years, to develop an optimisation strategy and toolkit for our needs — to now share our deep profiling insights with those that value their time, and need immediate results.
With the Brandlight core-team, you get over a decade of WordPress optimisation experience, delivering guaranteed results for sites of any size and scale within days — or your money back!
If time is money — then speed is profit — and you can get back to doing what you do best without delay.
If you're an agency, learn from us, copy us, and offer the same yourselves, or in partnership.
We believe in sharing true value and efficiency with the world — independent websites and businesses deserve a competitive advantage — the antidote to size & weight is speed & agility 😉
True optimisation
Almost every "WordPress speed optimisation" service we've ever seen uses the tricks of caching plugins one way or another.
Caching is NOT true speed optimisation — it is just masks underlying server and code inefficiencies.
Caching is ONLY for scaling the amount of traffic a website can handle, and should only be added AFTER all core, theme and plugin optimisations are complete.
The only way TRUE way to speed up a website is with hosting and server configurations to match the website needs, and code-optimisation of the main theme and plugins to optimise queries.
Plus! It just makes everyone much happier using a faster WordPress Admin — try us, we bet the results will make you smile!
Measurable results
We highly recommend you subscribe to updown.io and start measuring your WordPress site performance today — this is what we will beat.
Create a monitor for your Home page.
Create a monitor for your Login page because this cannot be cached and will give you a true view of your stack performance.
Use APDEX 0.5 (half a second) as your benchmark and check every 10 minutes.
This will be the benchmarks we'll beat for Time to First Byte (FFTB), and often by a factor of 2-5x faster, with a target of <300ms page load times to your nearest countries that Updown monitor from.
How we work
Turnaround is 5 days from booking.
We either need SFTP or Git access and your blessing or we'll work with your developers to supply the necessary plugins, check and advices on all server settings and train them on setup and maintenance.
Project management связь via Livechat on this site.
Credentials sharing is via our secure Privatebin at https://privatebin.brandlight.org.
All accesses can be removed upon completion and we'll securely delete any local files used in working.
Optimisation proof
You can see our own site optimisation results on our Brandlight Status page. There are continual updates to the website but speeds are otherwise constant throughout the day and following newsletter & new article surges.
This website includes Woocommerce, which is significantly more resource-hungry when unoptimised, and has a further 200+ plugins to make it a full business application.
The number of plugins on WordPress & Woocommerce are not the main factor in your site's uncached speed, they just mean there's a lot more code to обзор to find the slow queries and best optimisation areas.
Try the search, shop filters and translation on this website or our client, healthshop.net to see our work in action.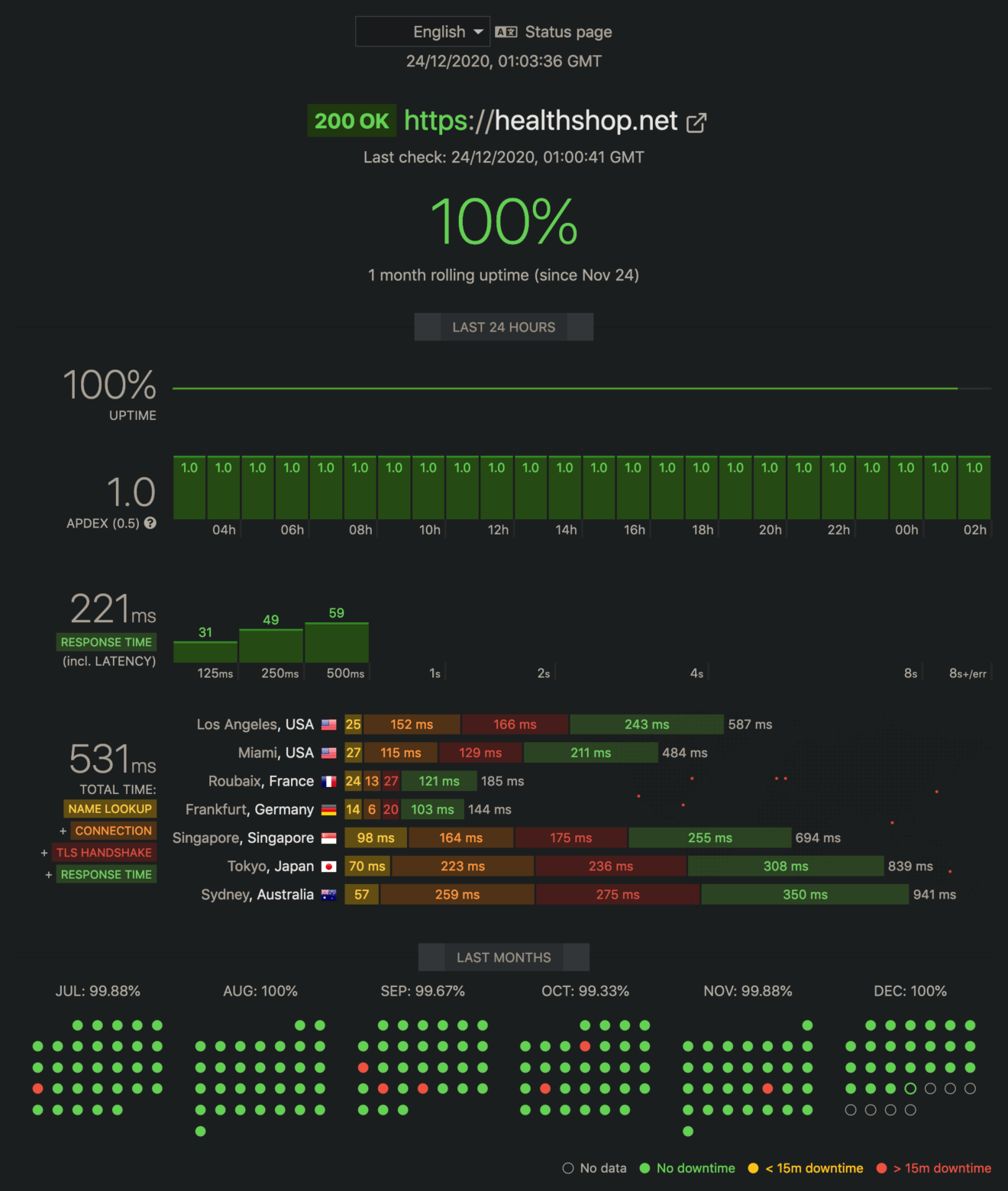 Bonus plugins
Our speed optimisation plugins and settings have been developed over 10 years working with WordPress & Woocommerce, you get to keep copies of the latest versions when we're done, to learn from and re-use on your other websites if you wish, providing our copyright notices and licenses remain.
Note; these are powerful developer tools, not for general use without significant experience in code optimisation and debugging.
If you are also a development team, why not study the way we work and partner with us — then offer your services in doing the same through the Brandlight platform with our Agency Partnership offer.
70% of all websites are based on WordPress and over 30% of all ecommerce stores use Woocommerce.
Together we can help the world have enterprise quality tools — for independent businesses and organisations to benefit from the vastly greater community than any so-called big-tech could offer.
The world just doesn't need any more closed-source gatekeepers and tax collectors to your audience, when open-source knowledge and community sharing is for everyone to enjoy as much as we do.
Everything we create is released as open-source for the benefit of continual Обратная связь and refinement, for you and the wider community.
We only work on win-win projects, so let us share the joy of a faster, fairer and collaborative internet!